Correspondent Profile – Ln. S. SYAD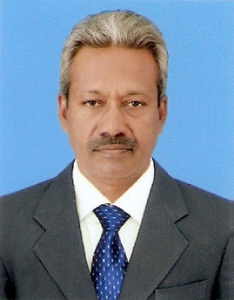 Ln. S. SYAD is the CORRESPONDENT & FOUNDER of our National Institute of Hotel Management & Catering Technology – Karaikudi. This Institution is functioning under the Maharishi Educational Welfare Trust since 2000. He is the Member of LIONS CLUB for past 12 years & he has also holded a position as a President & presently he is the Zone Chairman of Lions International 324 B3 in the Year of 2010 – 2011.
National Catering College is widely regarded for its pastoral care and its emphasis on respect for every member of our learning community. We want students to extend their thinking, to be resilient and good humored when things get difficult, and to understand they can make a difference. A wide range of curricular, co-curricular and extra-curricular opportunities and experiences are offered to our students, designed to challenge and inspire and to engender life-long passions and interests.
He is the man, who has strong belief in Imparting Education.  He has a marvelous record in strict discipline, proper dress code for Staff and Students. His sparkling human qualities have endeared him to one and all. His efforts are persistently directed towards making the education a Culture or Cooperation instead of competition and rivalry. He is known for his Untiring Efforts.
He always insists on the quality of Education which enriches the student's lives even after leaving the campus. A few of his goals are :
To make the students realize that Discipline is necessary to succeed in life.
To train the students to excel in Communication Skill
To inculcate high Moral and Professional standards among our Students
To develop overall Personality of the Students. 
The college provides education to the economically backward students.  It is an innovative educational concept, which widens the scope of educational opportunity and access for students. Today he stands as an embodiment of hard work and dedication. He always shows a concern for the slow learner and ensures that he has understood and challenges the bright to rise to the level of excellence.
He is the head, who directly meet students daily, and their requests will be solved then and there and treats them empathetically like family members.
As a dedicated Administrator he wins the love and affection of all his students. He is the man familiar to the public by his Social service attitude and activities in & around the place. He is noted by
Simple living and high Thinking
This is a College that encourages young generation  to strive for personal excellence, to be the best they can be, in all areas of their world, and in whatever field of Endeavour they choose to pursue.
I invite you to visit us and experience National Catering College for yourself.
We hope that after browsing our National Catering College website you will want to visit the college to see what we can offer you.